Implementation
Projects' implementation by Rozit Architects: bringing designs to life with precision and care
At Rozit Architects, we understand that the true essence of a great design lies in its meticulous implementation. Our project implementation service is the bridge between your architectural vision and its physical realization. We ensure that every detail of the design is executed with precision, quality, and adherence to the original plan.
The journey from project to reality
Our implementation process is a critical phase where we transform architectural drawings into tangible structures. This stage involves:
–  Quality Construction and Finishing: Our team of skilled builders and craftsmen work diligently to bring the architectural plans to life, ensuring every aspect of the construction meets the highest standards of quality.
–  Strict Adherence to Design: We maintain a rigorous fidelity to the agreed-upon architectural designs, ensuring that the final build is a true reflection of the envisioned project.
– Professional Oversight: Our project managers and architects closely monitor the construction process, addressing any challenges and ensuring seamless execution.
– Implementation goes together with Architectural Supervision.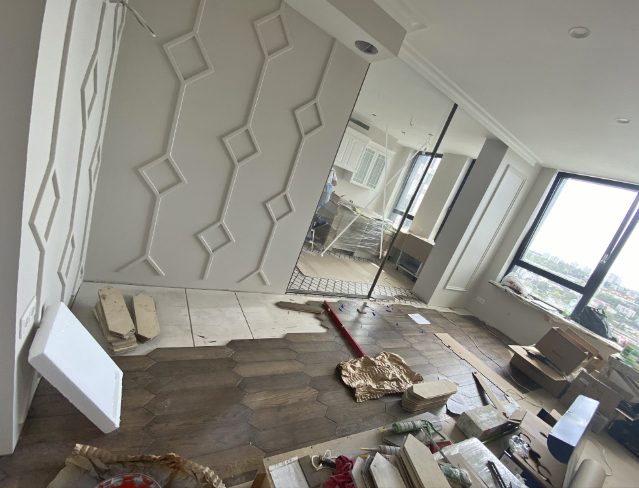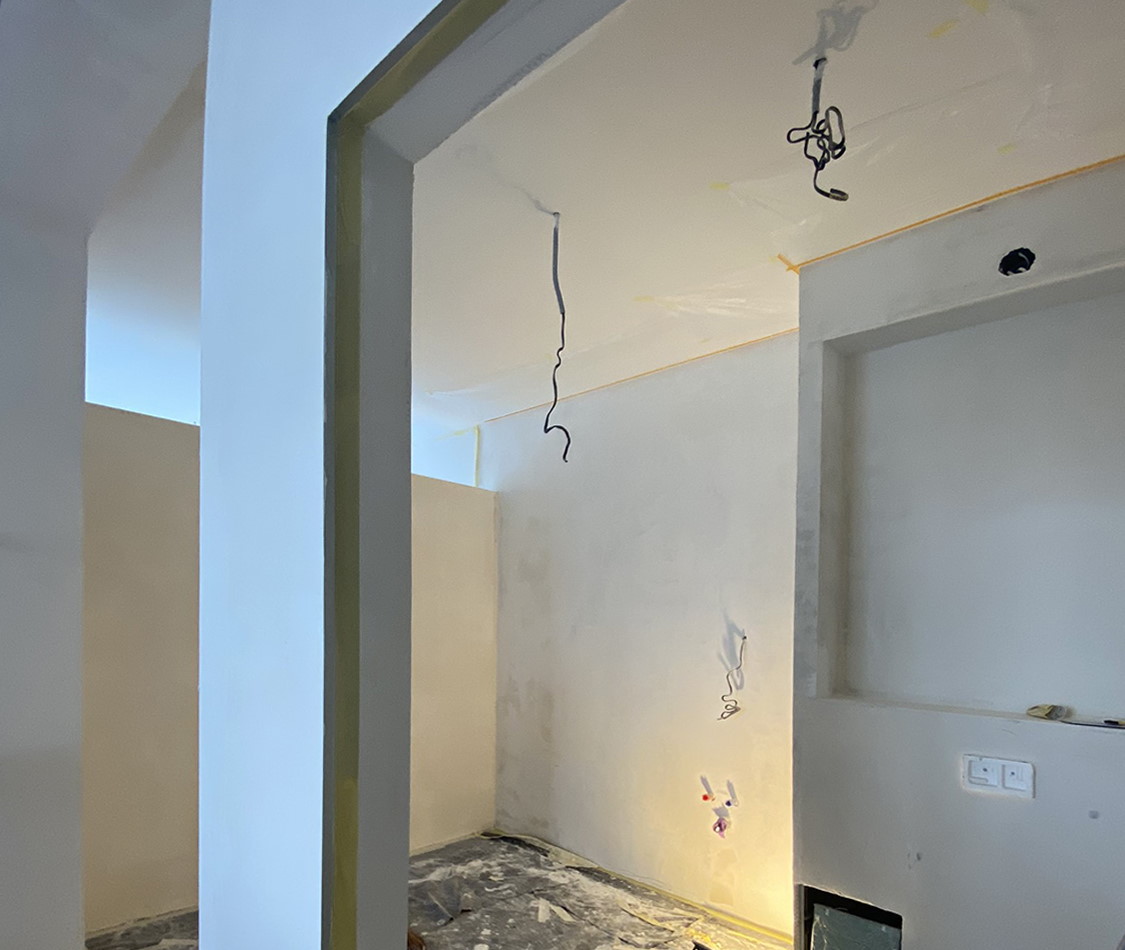 Realization stages:
Construction works
Rough construction materials (those that you "don't see", for example, rough plaster or electrical wires) - usually purchased by a construction company from wholesalers
Delivery and lifting of building materials
Technical supervision - control of compliance with technological processes and quality of work
Report on the costs of rough materials and work
The previous three points are supervised project manager of the construction company, usually it is included in construction works agreement.
Clean materials (everything you see, such as wall paint or ceramic tiles) - bought with the designer
Delivery and lifting of finishing materials
Resolving of possible controversial issues, replacing defective materials, etc.
Ordering furniture, lighting, equipment, electronics, etc.
These bullets are included into Equipment stage, which is performed by interior designer or his project manager. We focus on design exactly in your budget - from 3D visualizations to completion stage.
All this is accompanied by architectural supervision, which is also carried out by the project designer or the designer's project manager.
When the supervision is carried out by the designer, this saves a lot of time and nerves of the Customer:
coordination at a construction site, negotiations with builders, solving current issues, etc. - this is far from easy for a person who does not face this every day)