Implementation
The most "fun" stage. It is very important for a design project to be implemented by professionals, because only high-quality implementation and attention to details will give the desired result.
A team of builders carries out all construction and finishing work, strictly observing the agreed project (ideally). In reality, all builders, even the best ones, need to be controlled.
There are also situations when builders try to "improve" (in their opinion) a design project because they feel "design professionals" too. It is better not to allow this, with the exception of some technical features, which, for example, appeared at the time of dismantling. It is one of these unpredictable or controversial moments that the designer solves during architectural supervision.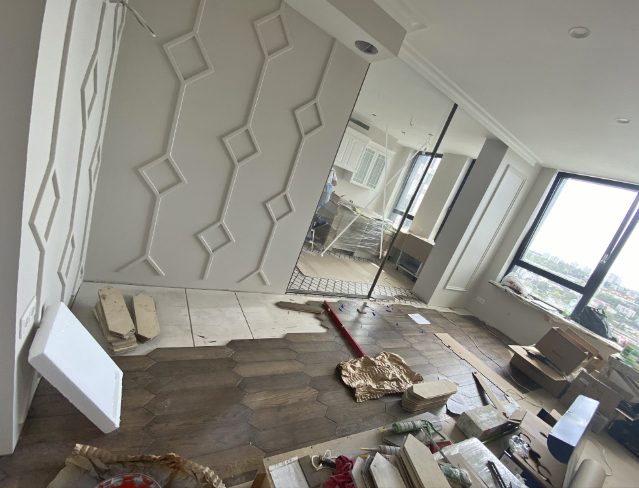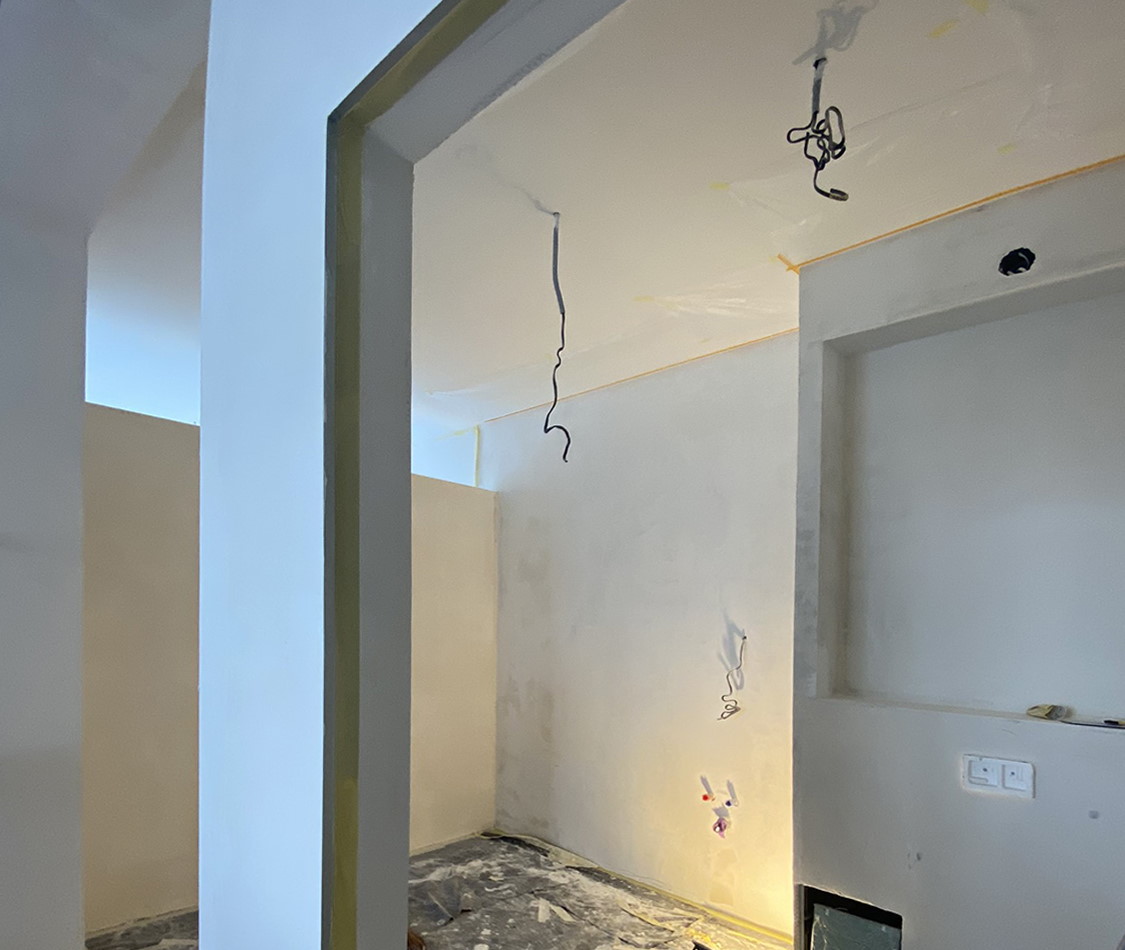 Realization stages:
Construction works
Rough construction materials (those that you "don't see", for example, rough plaster or electrical wires) - usually purchased by a construction company from wholesalers
Delivery and lifting of building materials
Technical supervision - control of compliance with technological processes and quality of work
Report on the costs of rough materials and work
The previous three points are supervised project manager of the construction company, usually it is included in construction works agreement.
Clean materials (everything you see, such as wall paint or ceramic tiles) - bought with the designer
Delivery and lifting of finishing materials
Resolving of possible controversial issues, replacing defective materials, etc.
Ordering furniture, lighting, equipment, electronics, etc.
These bullets are included into Equipment stage, which is performed by interior designer or his project manager. We focus on design exactly in your budget - from 3D visualizations to completion stage.
All this is accompanied by architectural supervision, which is also carried out by the project designer or the designer's project manager.
When the supervision is carried out by a designer, this saves a lot of time and nerves of the Customer:
coordination at a construction site, negotiations with builders, solving current issues, etc. - this is far from easy for a person who does not face this every day)